After ditching two notoriously toxic compounds, manufacturers subbed in other versions of their chemical class. But are they any better?
Ensia, March 26, 2018
EPA Swaps Top Science Advisors with Industry Allies
Center for Investigative Reporting, November 17, 2017
Big Vape is copying Big Tobacco's playbook.
The Verge, November 16, 2017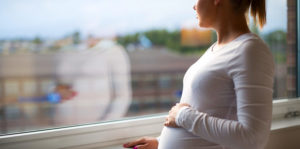 What Does the Environment Have to Do with Autism?
The search for autism's causes is a daunting task — but researchers are investigating a variety of factors that might play a role.
Ensia, September 21, 2017
How Fear of Humans Can Ripple Through Landscapes
Predators like pumas cower in our presence. And these big cats aren't the only ones
Smithsonian, July 11, 2017
Psychedelics Show Promise in Treating Depression
Discover, May 1, 2017
Ecstasy Could Help Adults With Autism Cope with Social Anxiety
Discover, April 27, 2017
Troubling chemicals found in wide range of fast-food wrappers
The Verge, Feb. 1, 2017
Efforts to Combat Zika Don't Have to Harm the Environment
Here's how we can minimize collateral damage in the war against disease-carrying mosquitoes.
Ensia, November 21, 2016
How self-appointed guardians of "sound science" tip the scales toward industry.
The Intercept, November 15, 2016
Longreads Best of 2016: Science Writing 
Notable, Best American Science & Nature Writing 
At California Psychiatric Hospitals, Epidemic of Patients' Assaults on Staff Goes Untreated
Injured workers at the five psychiatric hospitals, including Napa State Hospital, have lost tens of thousands of workdays while taxpayers pay millions of dollars in workers' compensation and overtime costs.
KQED, October 3, 2016
2016 AHCJ Award for Excellence in Health Care Journalism, Investigative Reporting, Small Market
From Field and Stream to Table
Foodies turn to hunting and fishing for the ultimate sustainable protein.
National Wildlife Federation Magazine, September 28, 2016
Wreaking Reproductive Havoc One Chemical at a Time

Recent research shows that bisphenol A substitutes also harm reproductive systems.
PLOS Biology, August 24, 2016
Forget GMOs. Pesticides Pose the Real Risk
Rather than worrying about unsubstantiated risks from GMOs, Americans should worry about the real risks pesticides pose for people in the communities that feed the nation.
The American Prospect, August 23, 2016
Productive, Protein-Rich Breadfruit Could Help The World's Hungry Tropics
NPR, August 9, 2016
The Number One Thing We Can Do to Protect Earth's Oceans
Marine governance favors consumption and commerce over conservation. Here's what we can do about it.
Ensia, May 23, 2016
The legacy of forced relocation of Navajo at Big Mountain.
LWON, April 11, 2016
A New Study Suggests Even the Toughest Pesticide Regulations Aren't Tough Enough
The Nation, February 23, 2016
PLOS Biology podcast,
November 23, 2015
Think Before You Paint: Flame Retardants Found in Nail Polish
KQED, October 19, 2015
Fields of Toxic Pesticides Surround the Schools of Ventura County. Are They Poisoning the Students?
In some of California's most heavily Latino communities, going to school can be a health hazard.
The Nation, April 6, 2015
2015 AHCJ Award of Excellence, 3rd Place, Investigative Reporting. Finalist in IACP Culinary Trust Awards for Food Writing that Makes a Difference. Featured in The Open Notebook
For the Monarch Butterfly, a Long Road Back
The migratory population of monarch butterflies is plummeting and well-meaning efforts by enthusiasts may be contributing to its plight.
New York Times, Nov. 18, 2014
After watching too many soldiers confront a lifetime of scarring, Army surgeon Robert Hale is leading the charge to make facial reconstruction medicine ready for the wounds of 21st-century war.
Discover Magazine, September 2014
Winner of a 2014 Society of Professional Journalists NorCal Excellence in Journalism Award. Honorable Mention, ASJA's Reporting on a Significant Topic Award, 2015
Strokes, long on the decline among the elderly, are rising among younger adults
Washington Post, June 17, 2014
A simple fix to the Golden Gate Bridge would save hundreds of lives.
Slate, Oct. 15, 2013
Winner of ASJA award for best op-ed, 2014
Trouble in the Valley of the Eagles
Could a mining project jeopardize the largest gathering of eagles on Earth?
High Country News, May 29, 2013
Flame retardants in consumer products are linked to health and cognitive problems
Mounting evidence in animals and humans links flame retardants to multiple health effects, as studies fail to find additional fire safety benefit from using the chemicals in consumer products.
Washington Post, April 15, 2013
Fear and Loathing in Wolf Country
After federal wildlife officials removed protections on wolves in the Rocky Mountains, hunters quickly killed them by the hundreds. If California's lone wolf leaves the state, he could meet a similar fate.
KQED QUEST, January 23, 2013
When soldiers sustain injuries to the face, they struggle to reclaim the traits we recognize as human.
Being Human launch, September 2012
No beba el agua. Don't drink the water.
About 500 people, nearly all Latino farm workers, live in the long-neglected town of East Orosi with no sidewalks, street lights, or playgrounds. More than half live below the poverty level. And like a growing number of California's poor people, they're paying for water that's not fit to drink.
Environmental Health News, June 11, 2012
Part 4 of EHN's Poverty, Pollution, People of Color series, won Oakes Award Honorable Mention, from the Columbia University Graduate School of Journalism.
Knowing when grapes are ripe depends on science, experience and a little luck.
Wine Spectator, April 30, 2012
Should Chimpanzees Have Moral Standing?
An interview with Frans de Waal, C.H. Candler Professor of Psychology and director of the Living Links Center for the Advanced Study of Ape and Human Evolution at the Yerkes National Primate Research Center at Emory University.
PLOS Blogs, March 27, 2012
Although flame retardants may pose health risks, the chemical industry has spent millions blocking attempts to ban them in California. A five-month investigation for Environmental Health News.
East Bay Express, Nov. 16, 2011
Frederick Wiseman, at work on a new film about higher ed set in Berkeley, embraces complexity to capture the way we live.
California magazine, Fall 2011; Appeared in the The Good Fight (Fall 2011) issue, winner of the CASE gold medal award.
Encountering a California condor takes
one writer back in time
One of the American West's best-known conservation successes, condors still face a tough road ahead
High Country News, June 13, 2011
Few winemakers today use a heavy hand with sulfites, but consumers still worry about health risks.
Wines & Vines, January 2011
Mountain lions are straying into more urban areas: Can the Bay Area's big cats survive encroaching civilization?
San Francisco Chronicle, November 28, 2010
Genetic engineering may offer disease-plagued grapevines a lifeline, but the hurdles are high.
Wine Spectator, Dec. 15, 2010
With the number of wild tigers at an all-time low, a new study warns that unless conservation managers redouble funds and efforts to protect tigers in the few places they can still thrive, we may lose the world's largest cat.
National Geographic's News Watch, September 2010
Battling Time–and Local Resistance–to Save France's Brown Bears
Wildlife biologist Pierre-Yves Quenette heads the French government's efforts to restore the brown bear to the Pyrenees.
National Geographic's News Watch, May 2010
Evolution of a Scientist-Vintner
Carole Meredith weighs in on genetic engineering of winegrapes.
Wines & Vines, Jan. 2010
A Broken Trust: Lessons from the Vaccine-Autism Wars
Researchers long ago rejected the theory that vaccines cause autism, yet many parents don't believe them. Can scientists bridge the gap between evidence and doubt?
PLOS Biology, May 2009
One of PLOS Biology's hottest articles, with over 122,000 page views. Featured in longreads.com
How a state hunting policy pushed Washington's big cats to the brink.
High Country News, April 2008
Highlighted in the Knight Science Journalism Tracker
Time and again, advancing civilization has set people against large carnivores. On the front lines of Washington State, wildlife biologists hope that knowledge can trump fear, and ultimately lead to detente.
PLOS Biology, Feb. 2008
Researchers say endocrine-disrupting chemicals can permanently harm the developing organism and may even promote obesity. But the chemical industry doesn't want you to believe them.
PLoS Biology, June 2007
Featured in Salon's How the World Works
Stem Cell Promise, Interrupted: How Long Do US Researchers Have to Wait?
A scientist hot on the trail of a breakthrough treatment for neurodegenerative diseases struggles to overcome the restrictions imposed by the US policy on stem cell research.
PLOS Biology, January 2007
Scientific Illiteracy and the Partisan Takeover of Biology
Some see the growing influence of ideology over scientific issues like stem cells and evolution as a threat to America's standing as global science leader. Political scientist Jon Miller sees it as an opportunity to increase scientific literacy.
PLOS Biology, April 2006
Why Not the Best? How Science Failed the Florida Panther
How the US Fish & Wildlife Service used flawed science to allow development in the critically endangered panther's shrinking habitat.
PLoS Biology, Sept. 2005
As the Antarctic Ice Pack Recedes, a Fragile Ecosystem Hangs in the Balance
Many key species of the Antarctic marine ecosystem–including krill, the backbone of the food chain–depend on winter sea ice. But as global temperatures continue to rise, this unique ecosystem could face collapse.
PLOS Biology, April 2005
Specialized cells have a common origin. What sets them on separate paths?
Exploratorium Magazine
Winter 2002/2003
High Stakes of Cancer Prevention
The cancer establishment has too much invested in finding a cure for cancer to do the important work of prevention.
Tikkun, Nov/Dec 2000